About Me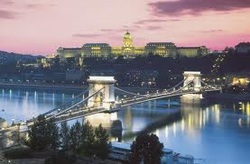 I was born in Budapest, Hungary and came to the United States when I was 20 years old.

I got my Bachelors degree in Psychology at the University of Washington and then went on to get a Masters in psychology and then a Ph.D. at the California School of Professional Psychology in San Diego, CA.

I have always loved the study of Psychology, first just as a fascination with the theories of the mind and the soul and why we do what we do. Later as I saw how much good it can do in real life, when it is applied with care and compassion; I now love it for that as well.

I have been practicing psychotherapy since 1987 and have worked in many different settings, with many different kinds of people and problems. In san Diego I received my training in anger management and in treating people who were court ordered for domestic violence. While in CA I also worked with a lot of women and children who were traumatized by physical and emotional abuse.

I create a very safe atmosphere here in my office. Without feeling safe people cannot get to the real core of problems. There needs to develop a relationship between therapist and client that makes it possible for the client to feeI safe with and trust the therapist. This makes it possible for the patient to really open up to the therapy process and be able to make real changes in themselves and in their lives.


People who work with me often tell me that I am very easy to talk to, that I have a lot of warmth and empathy. That is true. But I also challenge people and often, even a bit bluntly, just call things the way I see them. Surprisingly, this approach is often much welcomed by my clients.




---